A very, very long time ago there lived a fisherman, together with
his wife, in a small cottage made of dirty old metal.
They had everything they ever needed and were happy and content.
Then one day a talking fish starts granting them wishes…
This traditional story from the fairy tale collection of the Brother's Grimm has a sudden rebirth and renewed relevance in the present day. The story is told from a box, mounted at the front of a penny farthing bicycle and will keep both children and adults entertained.
The 20 minute show is ideal for outdoor performances and can be performed several times a day. A great festival show, but equally at home in Schools, alternative theatre spaces and even private gardens.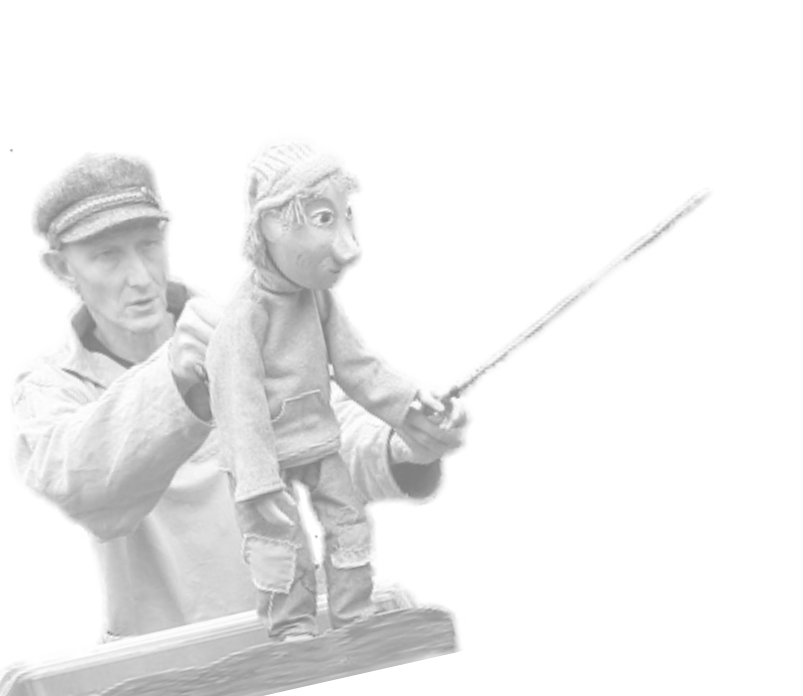 Duration:
Suitability:
Play:
Puppets / Direction:
20 minutes
4+ / family
Daniel Lempen
Liz Lempen
Special thanks to:
Günter Staniewski from Theater Lakupaka (Germany) who kindly gave us the permission to use his concept of performing this story from a penny farthing bicycle. Something he'd done for many years before us.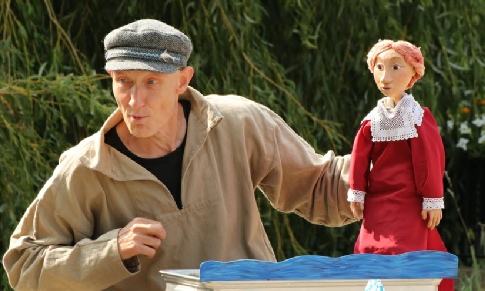 LEMPEN PUPPET THEATRE COMPANY
is a member of: